Frequently Asked Questions
Are you considering starting a renovation or new build project? Below are some answers to a selection of out most commonly asked questions.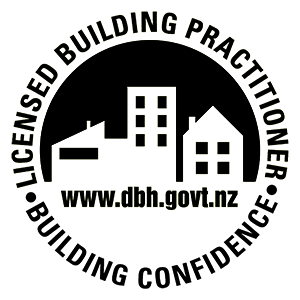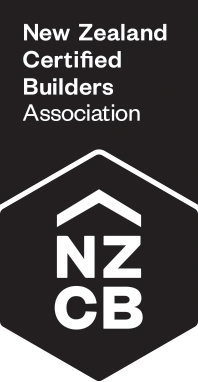 This can vary with each person. We encourage utilising a builder's expertise from the start as their broad knowledge of materials and costings can be utilised in reducing overall build costs however we are frequently approached once clients have already been to their architect and this works well too.
The majority of building work requires consent, especially with new home builds, apart from exempt work. Each stage of the building process whether it be structural, roofing or even moving services now require a consent which is why involving a builder early is beneficial. Below are some examples of work that requires a permit:
Any structural building, including new buildings, additions, alterations, accessory buildings (sheds) & repiling
Construction of a garage or carport.
Decks which are either attached or detached from the dwelling.
Construction of a side or boundary fence more than 2m high.
Retaining walls constructed on or near site boundaries where there is a risk of damage to adjoining property, or construction of a retaining wall 1m or more in height.
Verandas attached to any building.
Swimming pools.
With certain projects that are restricted during a build you'll need a LBP do complete the work. Work involving the building structure, weather tightness, and design of fire safety systems are all required to be completed from a Licensed Building Practitioner. This covers work that is critical to the integrity of a building, for example its envelope and structure. These changes were made to the Building Act 2004 and were introduced March 2012.
It is highly recommended. By using a member of the NZ Certified Builders Association you ensure they are trade qualified, have suitable references and you receive a 10 year Halo guarantee. NZCB have strict entry criteria, members must have a history of stability and success with a solid reputation for realising homeowner's aspirations. 
Yes. When you build with GH Building , as an approved NZCB, ensures you are in good hands. Not only will Logan & his team do everything possible to deliver what they've promised, their work will be backed up by New Zealand's most comprehensive 10 year Halo residential building guarantee. 
Here at GH Building we use a purpose-built software system called Co-Construct, so that we can ensure every detail of your build is as planned, as well as, being managed on time and therefore on budget. Nothing hinders the enjoyment of the building process like costs running high. Our software co-ordinates scheduling, saving time preventing unpleasant surprises & improving completion time.
Fixed price can give more certainty at the outset, and works well in new builds. However there is more than likely going to be certain "tagged" items of the build where a price cannot be given, until things such as product selection occurs i.e bathroom tiles. The price will remain an estimation or pc sum until this happens. For this and many reasons we prefer charge up, as this is open book, no hidden costs or surprises – complete honesty with the entire project. You see our invoices! So you can be confident at every single purchase along the way.
No! The builders construction insurance and liability only cover the building works outlined.
Logan Felts
Managing Director
Our Clients
Our Proven Auckland Track Record
Brett & Rachel Homan

GH Building renovated our main bathroom, as our previous layout was not working well. Logan came up with a great new layout that was a huge improvement for the space. We had complete confidence in Logan's project management of the team, plumbers, tilers, electricians etc. They all did a fantastic job.

Aynsley Ross

Over a number of years, GH Building has undertaken several alterations to my property – new kitchen, bathroom and most recently a large deck with a stairway to a second deck below. I have always enlisted GH Building because I have complete trust in the standard of workmanship and reliability that they would get the job done to my satisfaction. The coordination of the build, from delivery of materials to the availability of subcontractors was seamless with no delays. I have received many complements on the end result and can thoroughly recommend this company to potential clients.

Andrew Wills

I was impressed with Logan and his teams work ethic. Logan was honest and reliable which is very important on jobs like these, we gave Logan our complete trust. His work was of a high standard, I have lots of friends that are builders that have seen his work and they found it faultless. Lastly everything was completed on time and I felt at a fair price.

Alison Orchard & Mark Mumby

We engaged the services of GH Building in mid-late 2018 for a renovation that involved adding a new bedroom (with dormer window) into a vaulted ceiling space and opening up our separate living spaces. We would highly recommend Logan and his team! Logan was a great project manager who made sure we never had to deal with any of the stresses of a renovation – everything went according to the timeline and the materials needed were ordered well in advance so that there never seemed to be any delays. Logan was very approachable and easy to communicate with.